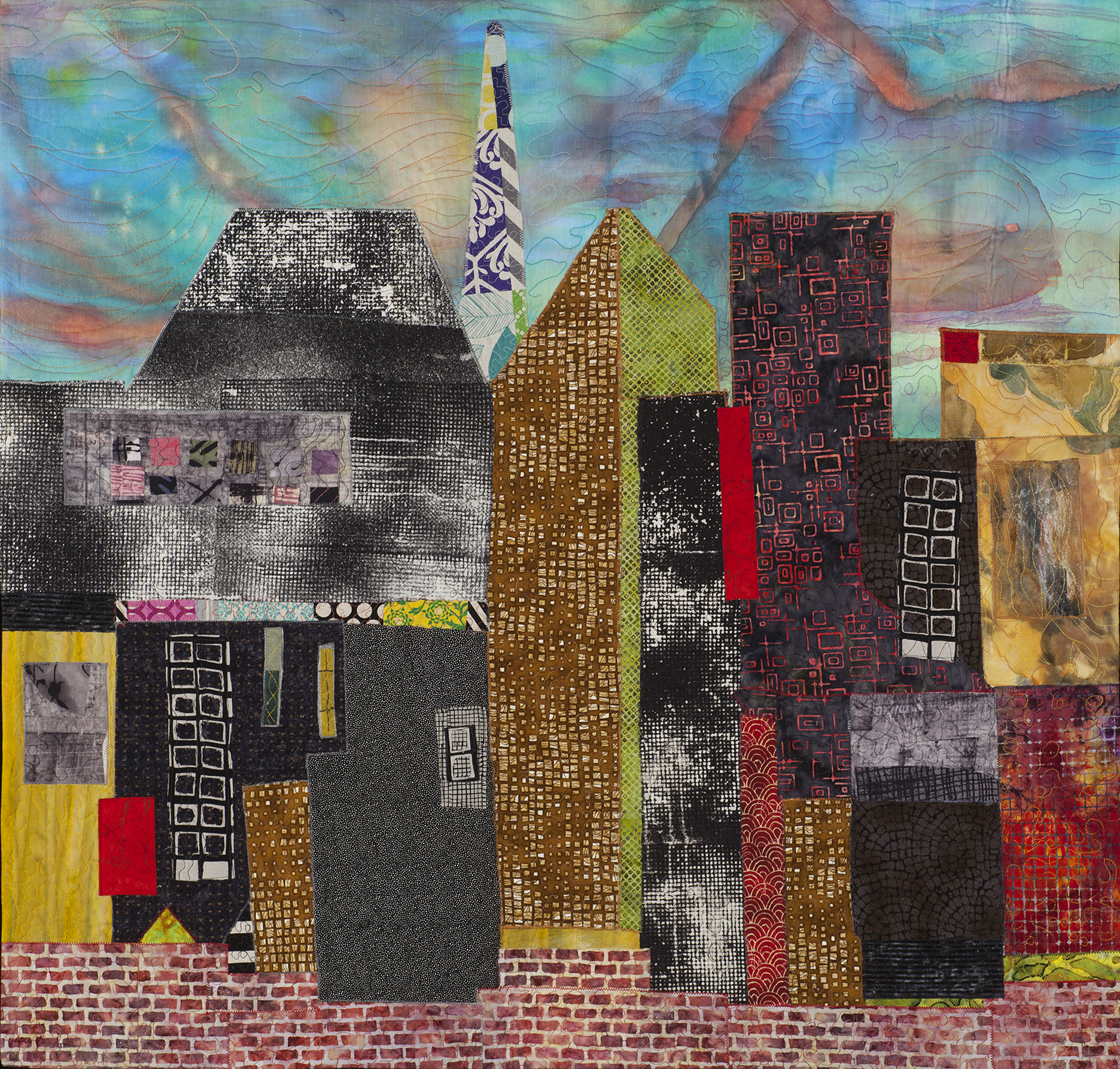 Sky City • 39″ x 37″ • Artist: Judy Kurtz • Collage, cotton fabrics, painted fabric – free motion stitched
I was trying to do skyline, with windowy stuff. My brain is so abstract I just put together pieces of fabric and see what they want to do!
The sky was a whole separate piece of fabric. On a plain piece of white cotton, I started painting it, and painting it, and attached it to the backing.
Painting the sky – I use a set of colors which are transparent paint. I just start adding color, you know. I thought one shape looked like a whale, so I plopped in an eye! … and the orange shape in the sky looked like a runner. Just happenstance. I used the blues, the yellows. But because it's transparent paint, it's not opaque. You can blend, see-through.
It's made all of cotton, it's collaged and painted. And, free-motion-stiched. Some of the fabrics are hand-dyed, but some are commercial-dyed, commercial cottons.
I have no sense of perspective, so I had to go to a friend's house who sat me down with rules and pencils and paper and tried to teach me about perspective. She is a former art teacher. She did give me a sense of perspective.
Somebody else said a spire would look good so I added that. The free motion stitching was added after all the pieces were assembled. I had to work on my sewing machine. These big, old sewing machines work best for this.
My fabric art critique group, which meets once a month, helped me with this a lot.
Below is a detail from Sky City.